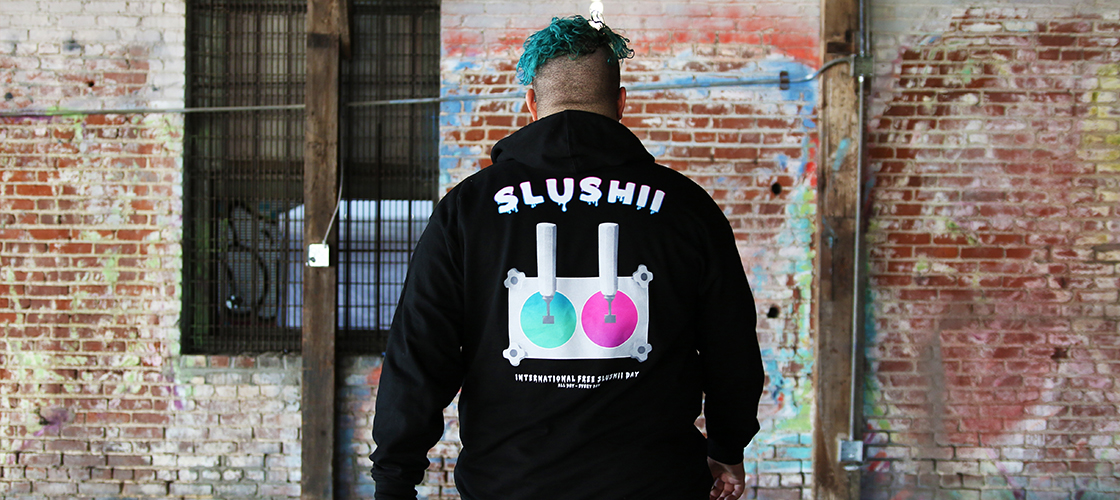 SLUSHII x ELECTRIC FAMILY
We are stoked to announce our next collaboration capsule with our buddy and favorite emerging artist, Slushii!
This Sunday at 10AM PST we will be releasing the Slushii artist series charity bracelet benefitting Bridges for Music, which is a non-profit organization gathering key players of the music industry to support its responsible development in developing countries, leaving a positive impact in disadvantaged communities and helping to raise global awareness about local issues through music.
In addition to the charity bracelet, we will be releasing a limited number of our "International Free Slushii Day" hoodie! This hoodie features a 6 color print on the front and back, and will also benefit Bridges for Music.
---
SLUSHII CHARITY HOODIE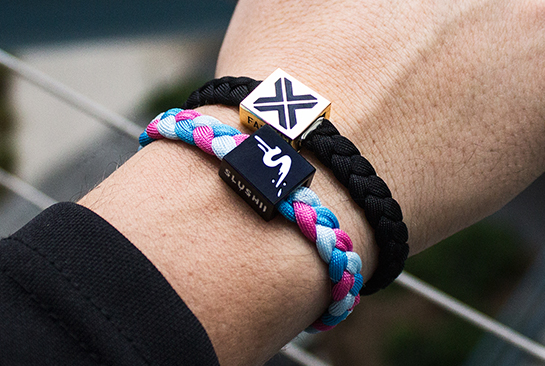 SLUSHII CHARITY BRACELET
---
Enter your email below and we will let you know as soon as the capsule is available. Remember, the hoodie was made in limited quantities for this first batch. Don't miss your chance to get your hands on one!